Recently, Tesla was kicked out of the S & P ESG index. Musk angrily said that ESG was a fraud and was used as a gun by those disguised as social justice fighters. The US Securities and Exchange Commission (SEC) also listed ESG (environmental, social and corporate governance) as one of the key areas of concern this year, and ESG funds are facing challenges.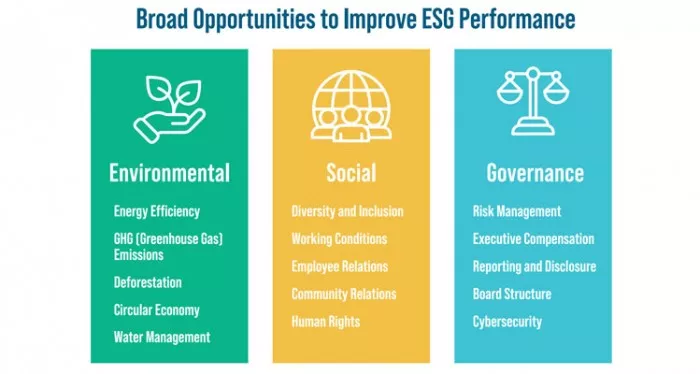 Two days ago, Anne Simpson, former head of CalPERS, the largest public pension fund in the United States and an advocate of ESG movement, said at a meeting in New York that it was time to "tear up" the ESG (RIP ESG).
The controversy about ESG is getting louder and louder. Has ESG been "out of time"?
The end of ESG era
In the past few years, the concept of sustainability and stakeholder centered "ESG investment" has become popular.
To some extent, this depends on the rise of climate activists such as Greta Thunberg. She successfully instilled ESG and other concepts into many CEOs and chief investment officers through speeches and other means.
Secondly, the popularity of ESG also benefits from the continuous improvement of social media and digital transparency. Rights protection organizations are easier than ever to monitor the company's behavior. Social events such as "COVID-19" and "black lives matter" make it difficult for the company's directors to ignore social welfare.
Or to put it another way, the concept of ESG has changed from a narrow field of activism to the field of risk management of the board of directors. In this area, companies that ignore ESG issues may face reputational damage and losses to customers, investors and employees.
At the same time, ESG funds are booming and the number is soaring. BlackRock and other investment groups argued last year that companies that do not meet the ESG requirements perform poorly compared with companies in the same industry.
However, history shows that the trend always swings back and forth like a pendulum: when an innovation is hot, its development is so fast that it goes to extremes and causes problems, which is inevitable. Now history repeats itself: after an exciting boom, the current popular ESG has problems.
"Green drift" problems occur frequently, and "E, s and G" are difficult to coordinate
A serious problem that triggered reflection was the frequent occurrence of "greenwashing". For example, desire fixler, former chief sustainable development officer of Deutsche Bank's asset management department, accused her employer of large-scale "greenwashing" last year, but the company denied this claim.
Another former sustainable development expert from BlackRock, Tariq fancy, fiercely attacked the asset management giant, saying that the ESG advocated by BlackRock is actually undermining the efforts made for climate change because it reduces the pressure on the government to take action and does not really guide capital to green undertakings as it claims.
In addition, Stuart Kirk, head of sustainable investment in HSBC wealth, believes that ESG advocates and central bank governors (such as mark Carney, former governor of the Bank of England) have exaggerated the climate risks faced by investors.
The conflict between Russia and Ukraine highlights another point. It is difficult to coordinate the issues of "e", "s" and "g". Some Russian companies, such as hydropower giant en+, were once welcomed by ESG activists because they tried to embrace green technology, but now they are shunned.
For another example, Tesla, led by musk, is highly praised for its high "e" certification. Last year, the company manufactured three-quarters of new electric vehicles in the United States. However, the minerals used to manufacture these cars sometimes come from dirty mines with poor working conditions. The company has been criticized for racial discrimination and poor working conditions in factories, and it is difficult to meet the "s" standard.
Rethink the rules
So does this mean that the driving force behind ESG is dead or dying? Probably not. On the contrary, a better way to describe what is happening is that the current problems show that the market is maturing and developing in the face of more scrutiny. This challenge may actually make the concept of "sustainability" more sustainable, not less, and eliminate some foam.
Fixler pointed out that I think what I have done (to combat the "green drift" behavior) has broken a foam to some extent, which will be more conducive to the development of ESG in the long run. At the beginning of the 21st century, there was a upsurge of financial innovation around credit derivatives, but this prosperity was not subject to too much supervision or challenges until it was too late. This time, she believed that the challenge came so early, which would help to deal with the foam.
His view may be correct for the following reasons. First, regulators have been strengthening their review. The securities and Exchange Commission of the United States recently reached a settlement with Bank of New York Mellon, accusing its marketing copy of exaggerating its ESG claims. Other regulators are also following suit. Its regulatory scope includes not only seller's banks, but also rating agencies.
Second, as more regulations enter this field, a series of reforms are also taking place in the accounting field, and the rules will be more precise and clear. It will be increasingly recognized that investors need to separate "e" from "s" and "g" when creating portfolios and investment strategies, and concentrating these factors in one rating may lead to confusion.
At the cop26 climate change summit in Glasgow, the International Council for sustainable development standards (issb) promised to create a new set of comprehensive accounting standards to measure sustainability.
The third factor is digital transparency. As early as the mid-20th century, when Friedman created the vision of shareholder capitalism, it was difficult for most investors to know exactly what the company was doing. The only benchmark was the quarterly financial report.
However, today, investors have a large number of tools to track companies, from social media platforms such as Glassdoor to satellite services that can monitor emissions, not to mention a series of digital tools that can view supply chain information.
As Anne Simpson pointed out, rip ESG is not giving up its efforts to turn to "sustainability". Instead, we must rethink the meaning of ESG, and we need a broader, people-centered approach.