"Instagram is a quick, beautiful and fun way to share your life with friends and family. Take a photo or video, choose a filter to change the look and feel of it, and post it to Instagram - it's that easy."
Instagram, once labeled for socializing with acquaintances, sharing good moments, etc., is trying to become TikTok.
Most users of the latter, the biggest fun is to keep swiping to watch the next video, rather than to get to know the person who made it.
A similar thing is happening to Instagram. Users are having their front pages, lately, bombarded with more and more posts from people they don't follow.
This is just part of the Instagram update.
Make Instagram just Instagram?
First, perhaps already many Instagram users are noticing that Reels of unfollowed people are increasingly appearing on the front page instead of static images of followed people.
Reels is Instagram's short video feature that allows recording short videos and adding music, filters and other effects, giving it the feel of a 'TikTok replica', except that it exists inside Instagram and is not a standalone app.
This means that the people we follow, the content we most want to see, are being downgraded by short videos from strangers, forced to follow a TikTok-style algorithm and get out of their social circles to see more popular content.
The second change is that about a week ago, Instagram announced that videos posted by public accounts of 3 minutes or less will be shared and recommended as Reels by default, which amounts to expanded short-form video content.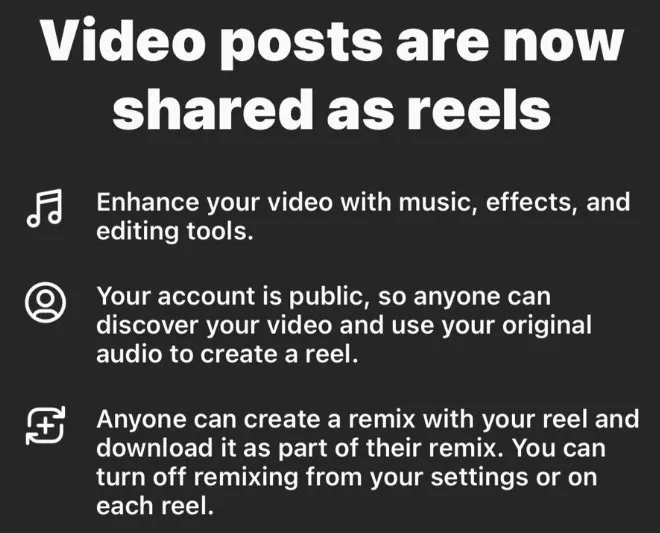 Officially, this is to 'simplify and improve the Instagram video experience'. The more likely reason is that, judging by Q1 earnings, Reels account for more than 20% of Instagram usage, converting more videos to Reels would be logical.
Meanwhile, Instagram will introduce a 'remix' feature for Reels, similar to TikTok's feature 'duet', which allows users' videos to be posted side-by-side with another video, enabling interaction and re-creation between creators.
The third change is that in mid-June this year, Instagram tested the 'full-screen display' feature internally among a few users, which is now more like TikTok, both in terms of viewing experience and swiping experience. However, buttons for favorites, comments, etc. appear at the bottom instead of the side.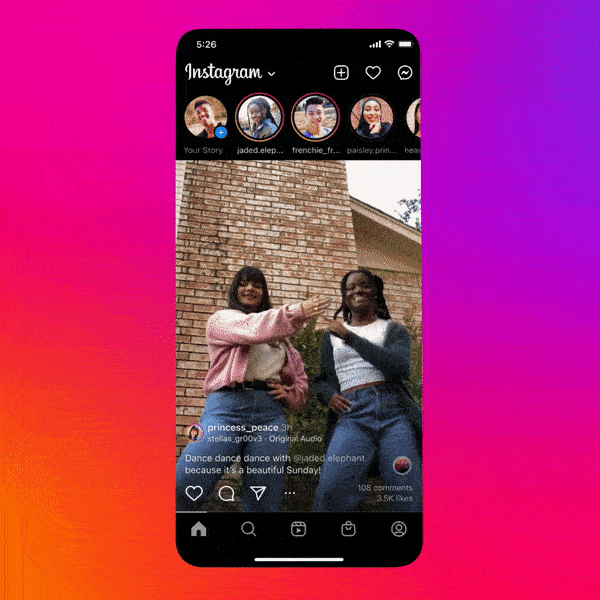 Social media netizen and Kardashian sister Kylie Jenner, who thinks this series of 'TikTok-style' changes are bad, has 360 million followers on Instagram and is second only to Cristiano Ronaldo in popularity.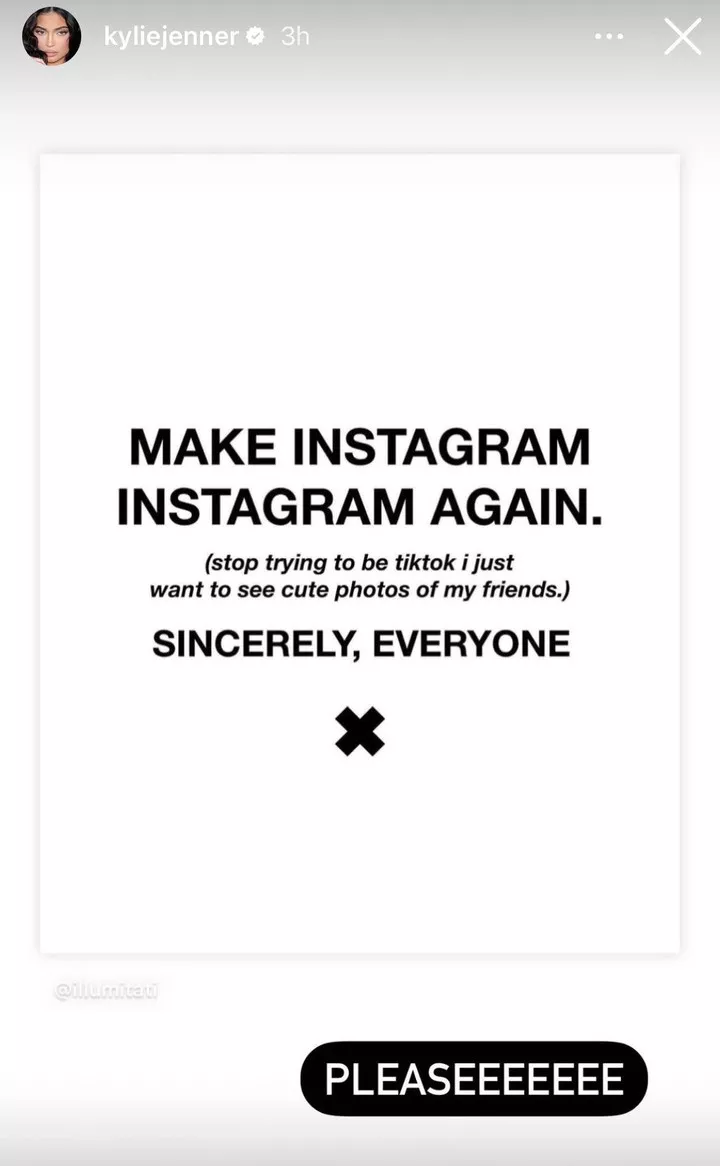 On Monday, she called out 'Let Instagram be Instagram again' and that she only wants to see photos of her friends. Kardashian shared the same post, which received over 1.1 million likes.
Top-streaming internet celebrities have been a deadly blow to social media, and in 2018, Kylie Jenner's tweet, "Does everyone else stop opening Snapchat, or is it just me," echoed Wall Street's concerns, causing Snapchat shares to plummet 7% that day and evaporating more than $1 billion in market value.
The backlash doesn't stop there. Over the weekend, photographer Tati Bruening, who has more than 320,000 Instagram followers, launched an "Stop Being TikTok" online petition, which now has more than 210,000 signatures.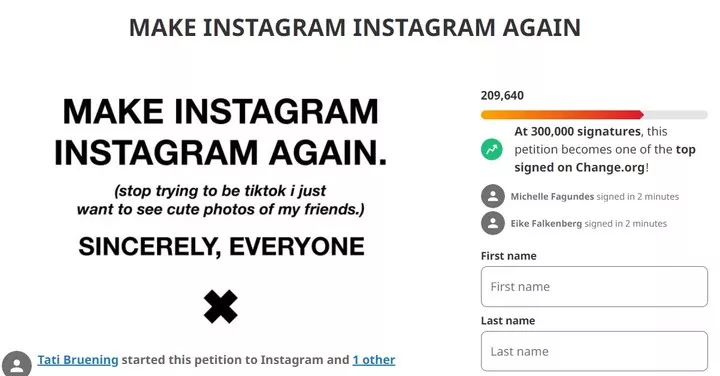 The petition's main demands are to show posts by timeline, to stop being TikTok, to use an algorithm that favors photos over videos, to listen to the creators who make their living off the platform, and simply to 'go back to basics'.
Business Insider reported in May that travel bloggers, known for sharing photos, saw their reach drop by half as Instagram pushed creators to move to the video format, "something we were told we had to do to reach our goals."
On Tuesday, local time, after a flurry of 'Stop TikTokification' vocalizations, Instagram chief Adam Mosseri responds, will continue to bet on the video at
I love photos, and I know many of you do too. But I have to be honest - I believe that more and more Instagram will turn into videos as time goes on.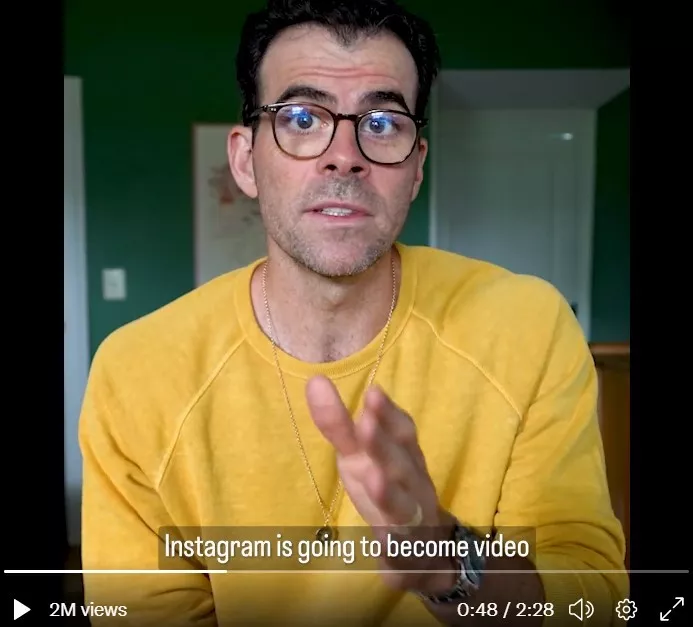 He believes that this is a big trend in the media usage habits. If one pays attention to what people are sharing on Instagram as well as consuming, one will see that there are more and more videos. So, they have to adapt to this shift while continuing to support photos.
Meanwhile, Adam Mosseri defends the recommendation algorithm, admitting that it is still being improved at this stage.
The purpose of recommending posts from people you don't follow is to help you discover new and interesting content you may not have known about. If you see recommended content that doesn't interest you, we'll continue to try and get better at recommendations. We believe that 'recommendations' are one of the most effective and important ways to help creators reach a wider audience.
In short, Instagram is not going back to the way it was, and video is their future.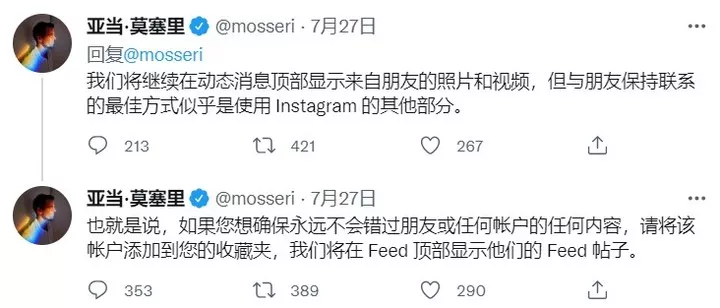 The only constant is Adam Mosseri's commitment to topping content from friends whenever possible, including at the top of the Feed and at the top of Snapshots (Stories).
If you can't beat TikTok, copy TikTok
Many users are uncomfortable with the changes to Instagram, and there was a lot of criticism under Adam Mosseri's video response.

But the reasons that led to the change were not much questioned.
None other than the popularity of TikTok among younger users.
Looking at the number of users alone, Instagram is actually ahead of TikTok, the former has about 1.4 billion users, while the latter has 1 billion users.
But the heart of the matter is how the trends are going and who is using Instagram and TikTok.
▲ Image from: the guardian
TikTok is the fastest-growing news source for adults in the UK, according to UK regulator Ofcom, and while young people are dubious about its credibility, they love the experience of scrolling through the latest news.
Last November, in a survey involving more than 4,600 people, U.S. Generation Z TikTok users surpassed Instagram.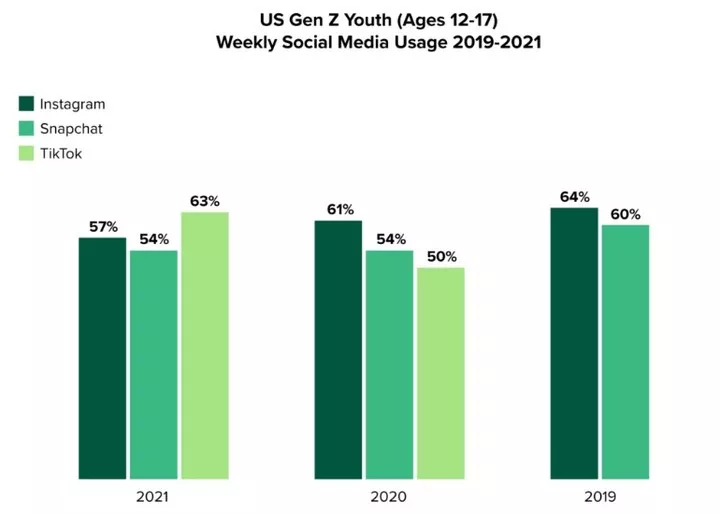 ▲ Image from: forrester
The Generation Z youth surveyed said that TikTok was 'more fun and positive' than other social media apps.
On the one hand, TikTok is seen as an entertaining way to spend time, with an infinite scroll of various short video clips continuing to captivate young Americans - which sounds exactly like the 'magic' of Jitterbug.
On the other hand, they can freely express their abilities (e.g. dance) on TikTok, and several of the respondents believe they have the potential and possibility to become famous on TikTok.

Looking at the big numbers again, according to Sensor Tower, TikTok ranked #1 in global downloads in the first quarter of this year; Small Business data shows that the global average time spent on The average time spent on Instagram is 28 minutes, compared to 52 minutes for TikTok.
It's not just Instagram that's in crisis in front of TikTok, it's also 'sister app' Facebook.
Facebook's US teenage users have fallen by 13% since 2019 and are expected to drop by 45% over the next two years, and its most lucrative advertising market has declined with it. Many young people see Facebook as a place for middle-aged people with 'boring, misleading and negative content'.
On July 21, Zuckerberg announced the reinstatement of ["chronological dynamics"] in Facebook (https://techcrunch.com/2022/07/21/facebooks-feed-tab-chronologically-displays-posts-from- friends/), but in the meantime, adding a new algorithmic 'homepage' that again mimics TikTok's 'For you' page, where "our discovery engine recommends content we think you care about most.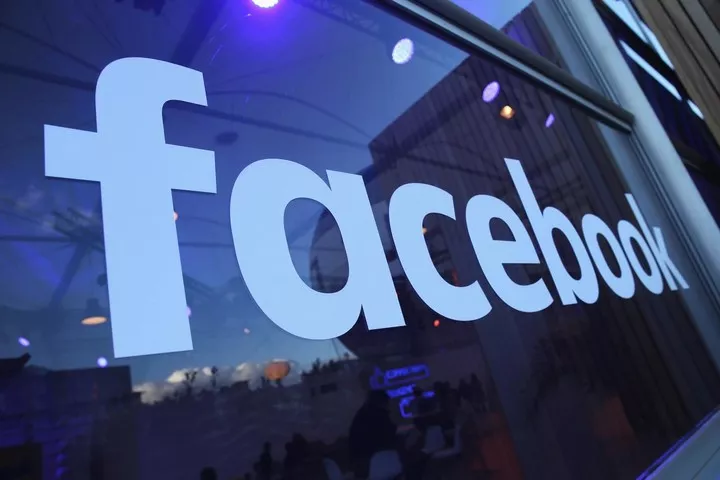 ▲ Image from: getty images
Unlike Facebook, which has been flirted with as a 'social network for seniors', Instagram is Meta's pathway to youth, but TikTok is younger, more dynamic and growing faster than that.
It's too early to criticize the TikTok-ification of Instagram.
On the creator side, Bloomberg notes that this will likely undercut existing creators, but could also attract windfall TikTok creators to Instagram.
And on the user side, if only a small percentage of users speak out against it and the majority vote with their actions and spend more time on a revamped Instagram, then its changes will continue.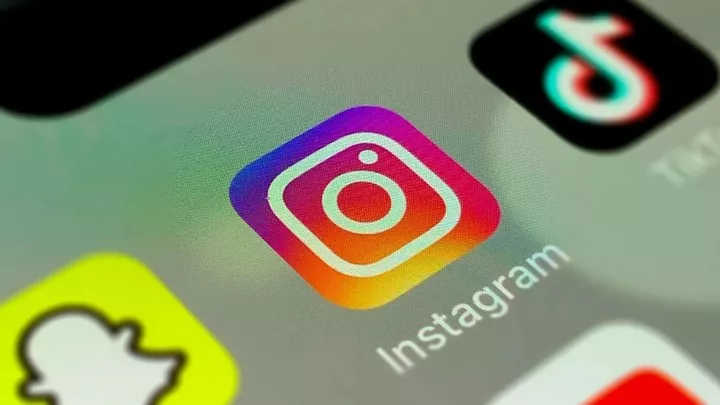 ▲ Image via: TechCrunch
At least Zuckerberg stays optimistic.
Looking at the second quarter 2022 results just out, Facebook's 'engagement trends' were better than expected, thanks largely to increased video consumption; Instagram's short-form video feature, Reels, is also cashing in faster than the Stories feature.
The seen, and the unseen
Behind the emergence of more short videos on Instagram is a reinvention of the recommendation algorithm, a presence that we don't see, but is tied to the user experience.
During this year's first quarter earnings call, Zuckerberg said.
The type of media people use has shifted many times since Facebook was founded 18 years ago, and short videos are just the latest iteration and are growing rapidly.
Short videos have increased and AI recommendations have undergone a major shift. We are building AI that is not just a short video recommendation system, but a discovery engine that showcases the most interesting content shared in our system.
Zuckerberg has long realized that TikTok's powerful recommendation algorithm is the secret sauce to victory, so the more attention he pays to the algorithm, the more important it becomes.
In June, The verge reported that in response to TikTok, Facebook was changing its algorithm to focus on enhancing its recommendation system.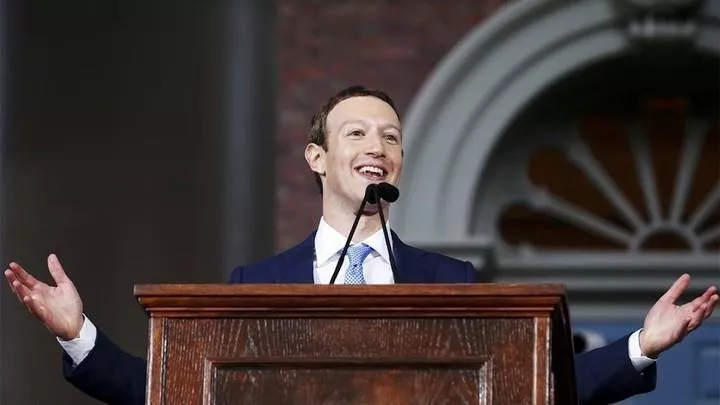 Tom Alison, the Meta executive in charge of Facebook, said that people want to connect through content and they will still prioritize what users want to share with their friends, with the main change being that there won't be too many restrictions on when and where content can be recommended.
On the one hand, Facebook will bring content that meets the interests of its audience in more places, with a greater focus on the video experience; on the other hand, Facebook will make it easier for users to share, discuss, and connect with others, such as a task for the product team to push users to share short videos with each other in Facebook.
It seems that Facebook, which started as a social network for acquaintances, is moving away from its original purpose of connecting friends and family.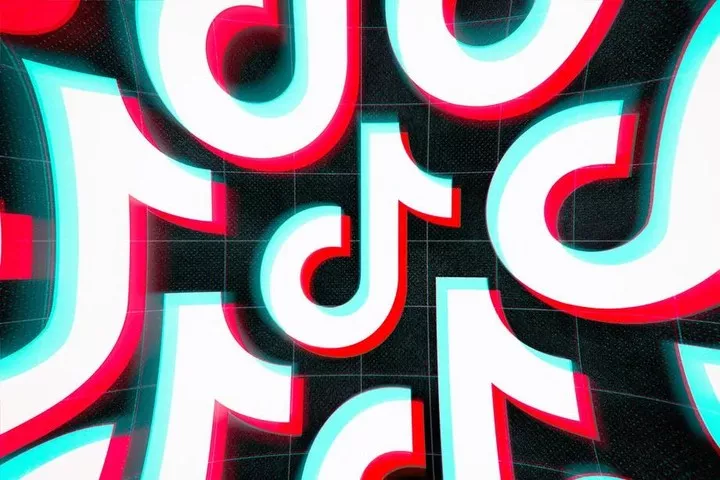 ▲ Image from: the verge
One Facebook employee is concerned that the company is being too aggressive in copying TikTok, which he feels is just a 'random, AI-delivered video place' and that over-imitation will lead to a loss of focus on the social graph.
But Zuckerberg believes that people have been using social networks in a different way than they used to.
He has noted that users spend half their time on Facebook watching videos and that 'people often open our apps without a clear intent to do so'.
That said, from Snapchat to TikTok, Zuckerberg does have quite a bit of experience in 'copying'. Facebook also copied Twitter in 2009 because the acquisition didn't work out.
At the time, one media outlet commented, "Although Facebook is already very big, it's as skilled as ever when it comes to threats: if it can't buy Twitter, Facebook will try to beat it."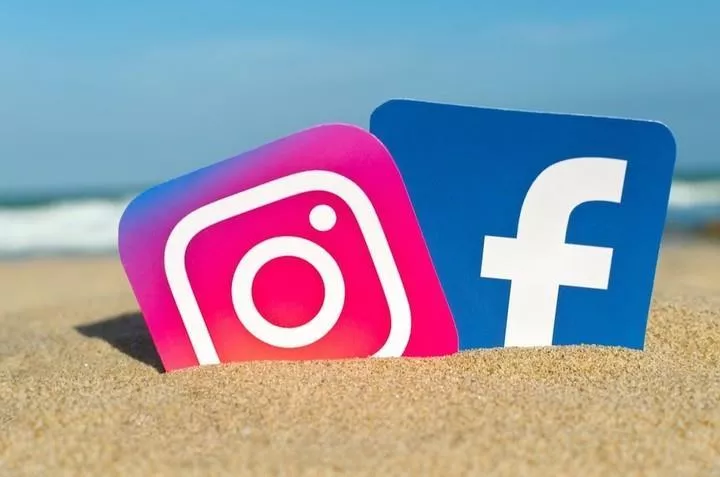 In November 2018, Facebook launched Lasso, a short video sharing app to rival TikTok, which shut down in July 2020, a battle it declared defeated.
In August 2020, Instagram launched the short video feature Reels, also modeled after TikTok.
Today, the short video feature is being given more and more importance as an important growth engine, and Instagram is even becoming more TikTok-ized by the day. It's just that the end of this race is still to come.