In 2010, the EU's Internal Market and Consumer Council (IMCO) passed a legislative resolution aimed at unifying mobile phone chargers and ending cable confusion.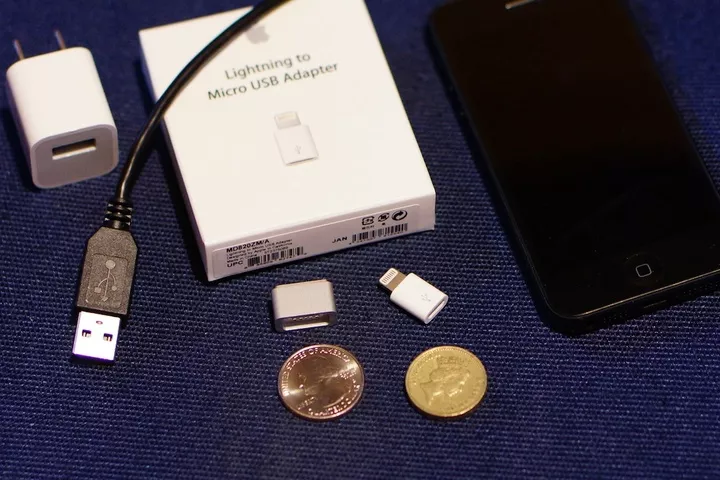 ▲ MicroUSB to Lightning adapter, a "great" invention Image from: fosketts
Micro-USB was eventually adopted as the official EU standard for electronic chargers, binding consumer electronics manufacturers to use Micro-USB as the standard charger interface.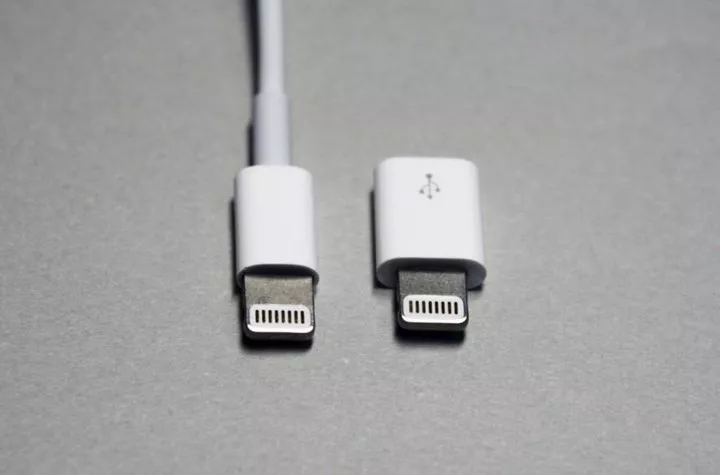 However, it was more of a gentleman's agreement, not written into law, and therefore not mandatory. As a compromise, Apple included a Micro-USB to Lightning adapter in the iPhone package.
This time, there's no "compromise"
After 12 years, the EU's 'harmonisation' drive is still alive and well. Also in early June, IMCO tweeted that lawmakers had reached a tentative agreement on a unified charging port, which would legislate to force electronic devices, including smartphones, to use the USB-C interface for charging.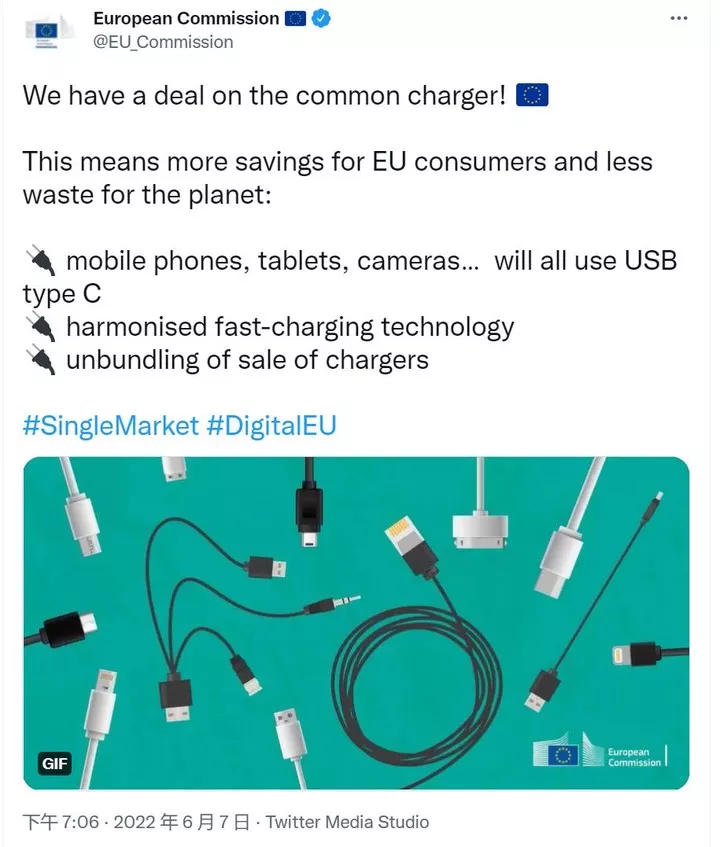 It also means that Apple will have to switch from Lightning to USB-C on the iPhone by fall 2024 if it wants to continue shipping in the EU, and it won't be able to drill the hole with an included adapter.
The EU's frequent policies to unify charging ports are not actually aimed at Apple, but rather at avoiding the proliferation of chargers, reducing e-waste, and thus environmental protection.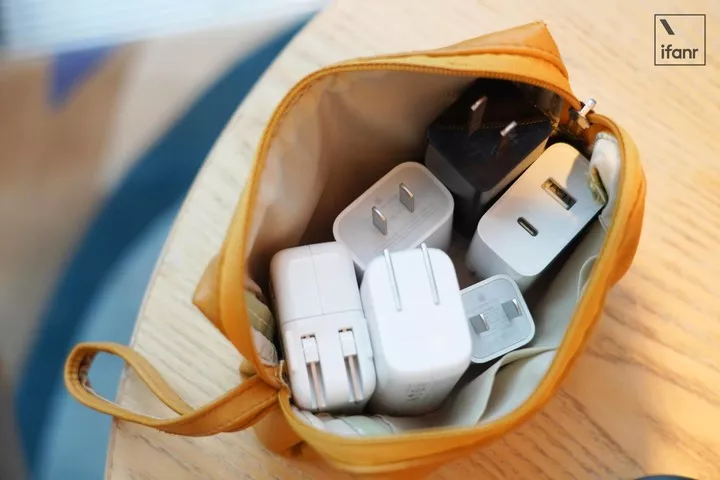 According to the EU, more than 12 million tons of e-waste were generated in the EU in 2016, and the repeated use of chargers may ease this situation.
The chargers and charging cables are said to be quite expensive in the EU, with a third-party iPhone charging kit coming in at around 17 euros (about $120).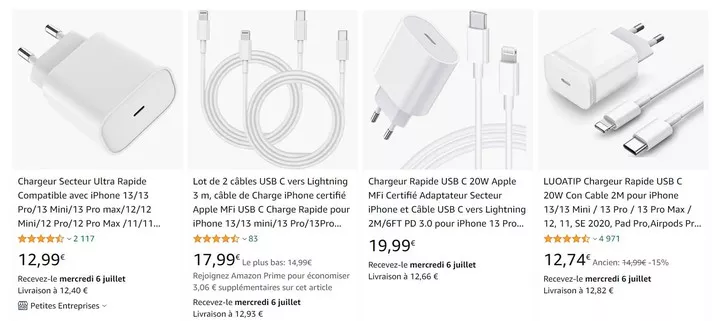 ▲ "Deep Water"
As a result, IMCO has reached two agreements to unify the USB-C interface in addition to unifying the fast charging protocol and supporting the sale of chargers separately from the devices, supporting the recycling of old chargers, which saves money in addition to the environment.
For now, several of the EU agreements, though not explicitly stated, point the finger almost directly at Apple products. Apple has also pushed back to the point that such a regulation is stifling innovation.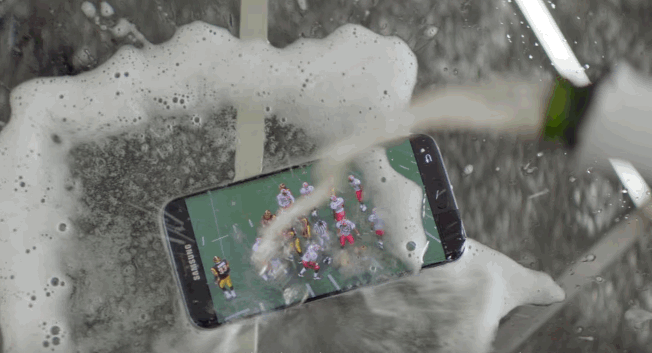 The water resistance of Android phones with IP68 level protection in the era of MicroUSB and USB-C is not a valid reason.
And Tianfeng International Securities analyst Ming-Chi Kuo said bluntly that Apple is reluctant to replace Lightning, one is likely to destroy the MFi accessory system that Apple has operated for years, and the second is that USB-C products are not as waterproof as the Lightning interface.
If Apple compromises, probably with the iPhone 15, we'll be able to use the USB-C connector and the Lightning connector will be completely relegated to history.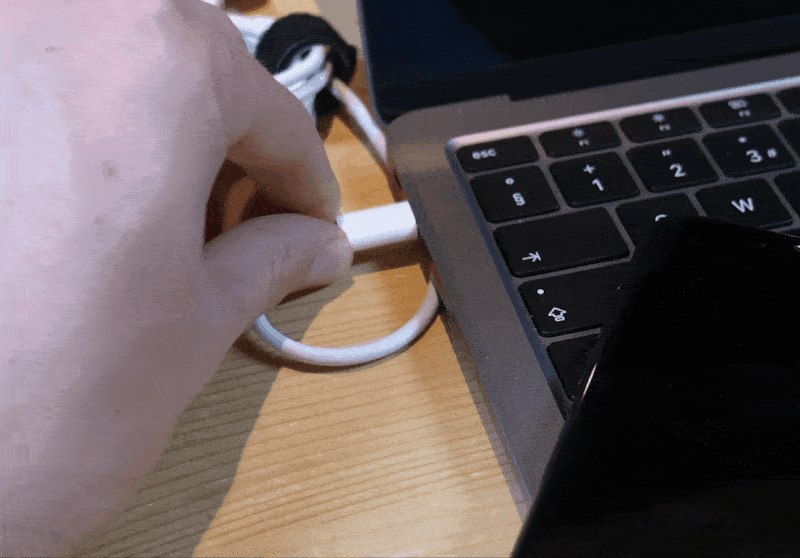 Of course, Apple could also double down, launching the USB-C iPhone in the EU and still supplying the Lightning iPhone in the rest of the world.
But the iPhone's different design and manufacturing standards will have higher manufacturing costs and stronger supply chain management, almost all of which are troublesome.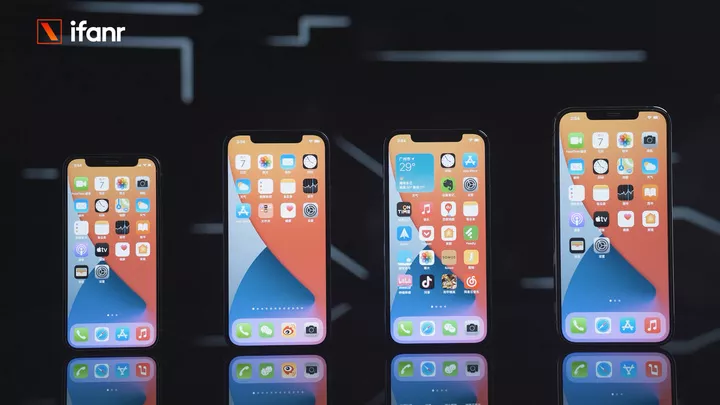 And, with Europe being pretty important to Apple, which according to The Verge sold 241 million iPhones worldwide in 2021, with Europe accounting for 56 million of them, it might be more cost effective to move to a USB-C interface across the board.
Lightning for USB-C, it's really just a different shape
When it comes to the USB-C interface, many people will attach various protocols to it and think they are tied to each other. In reality, the USB-C interface is just a shape, given that it has a very powerful performance that makes it a carrier for various fast charging and transmission protocols nowadays.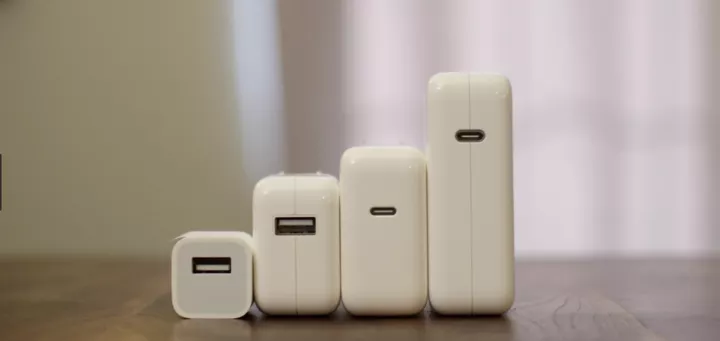 In the Micro-USB era, the Lightning interface was a bit more capable, and Apple is still tapping into Lightning's potential in recent years, but it's still a long way from the versatile USB-C.
iPhones aside, with MacBooks and iPads, Apple has moved to USB-C ports almost across the board, with a huge step up from the versatile USB-C at the beginning and now the Thunderbolt 4.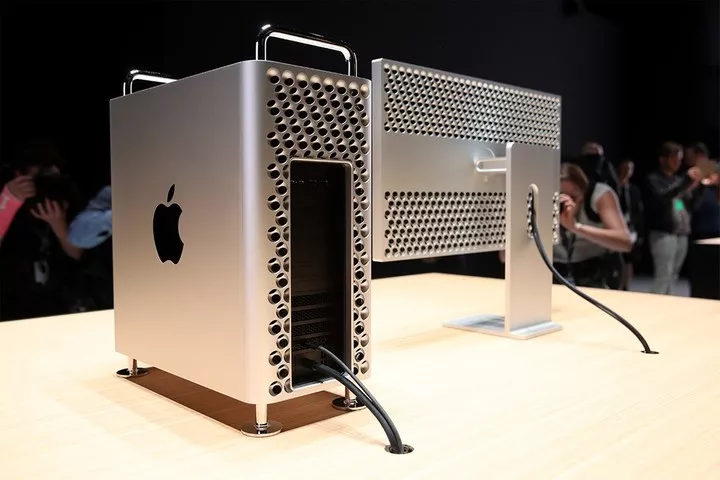 A number of matching accessories have also been released, such as the $1,000 Thunderbolt 4 cable (USB-C), which was previously a hit.
The USB-C port is like a universal container for all kinds of public and private protocols, which creates a strange "phenomenon".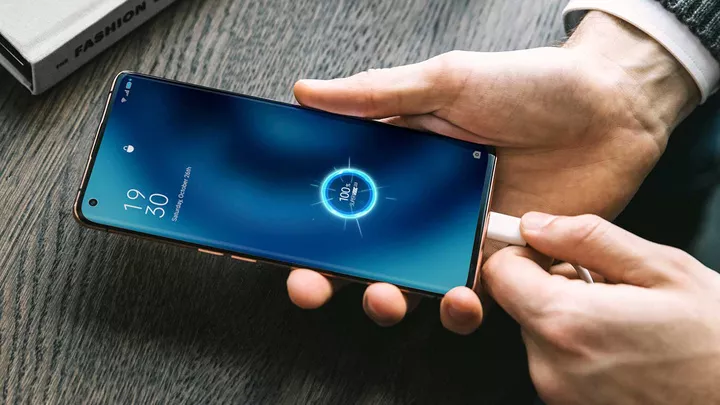 ▲ To experience fast charging, please use the corresponding brand of charger and charging cable
With an almost unified USB-C interface, but each manufacturer has a private fast charging protocol, the charging head and cable are nearly impossible to switch between. Support for PD public fast charging protocols is basically limited to 18W, which seems more open, but in fact more private.
It's seven times similar to the pre-Micro-USB era, when each manufacturer had a different charging port.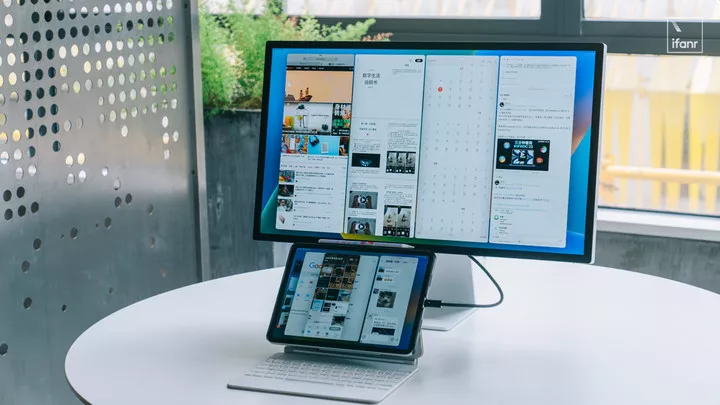 And when it comes to Apple, it may still join the bandwagon. Inside macOS Ventura, released just last week at WWDC, The Verge has discovered an added layer of authentication mechanisms for Macs with M chips.
This layer applies to devices such as USB-C cables (including Thunderbolt), USB-C docking stations, and other devices that are certified by Apple to transfer data from a Mac, naturally for Mac security reasons.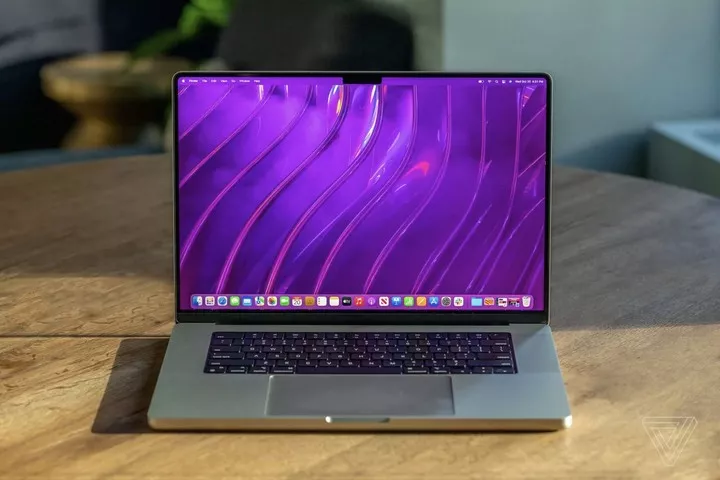 But for now, the uncertified cable still supports charging and extending the display, the only thing that's restricted is data transfer. This is only in the preview version of macOS Ventura though, it is not known if the official version has been tweaked.
This approach is actually part of the MFi certification system, so if Lightning is replaced, USB-C can still be switched seamlessly, "for a change".
Switching to USB-C, Apple's MFi certification system still holds strong
In recent years, the iPhone has continued to pile up video performance (especially video), and there's no doubt that there's a higher demand for transferring data, and it was only a matter of time before the Lightning connector was replaced with USB-C for greater data throughput.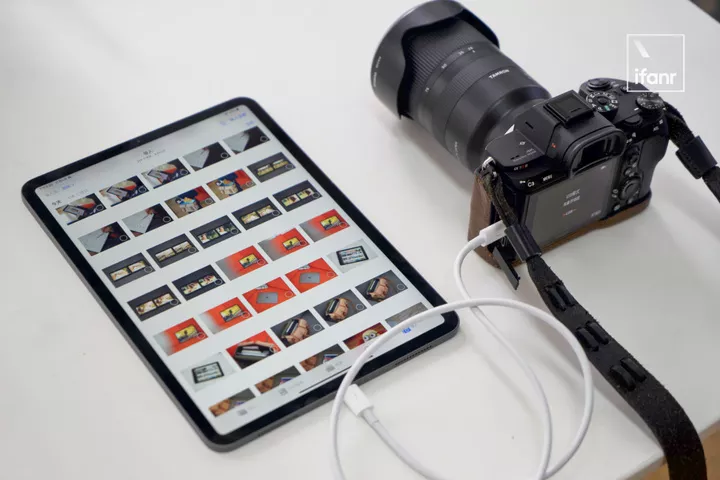 In fact, there were rumors from the supply chain that Apple was already testing the USB-C port on the iPhone before the new EU regulations were introduced. The EU regulations are more like a Deadline for this general trend.
While it is true that the MFi certification system can be extended to the USB-C interface form factor, the replacement of a common interface will cause some impact to the mature and closed MFi certification system.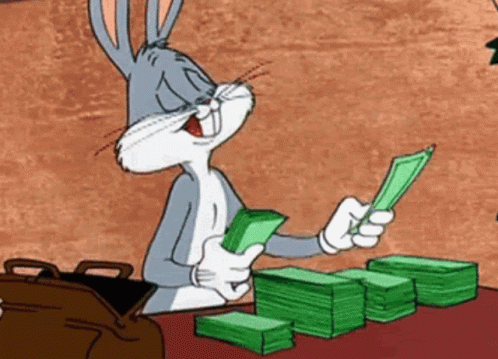 The tedious work of redefining standards and examining certifications may need to be pushed back, and will undoubtedly affect the previous 'layaway' model of the MFi certification system.
Previous estimates have suggested that Apple could make $5 billion a year from the Lightning interface, and that the move to USB-C would make it difficult to reach the previous profits quickly.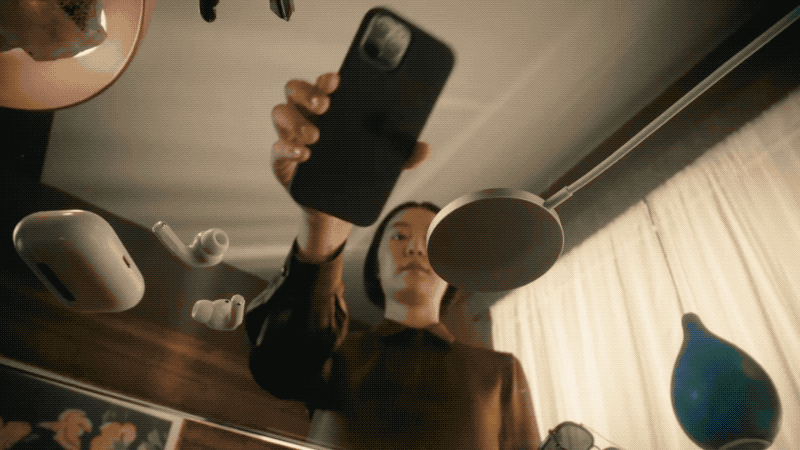 In addition, starting with the iPhone 12 series, Apple has introduced MagSafe's suite of wireless charging electromagnetic suction systems. And for wireless charging, the MFM certification system was created and subsumed under MFi.
Wireless charging and transmission are also considered to be the main connection modes for the iPhone in the future, while also following the trend of 'no holes'.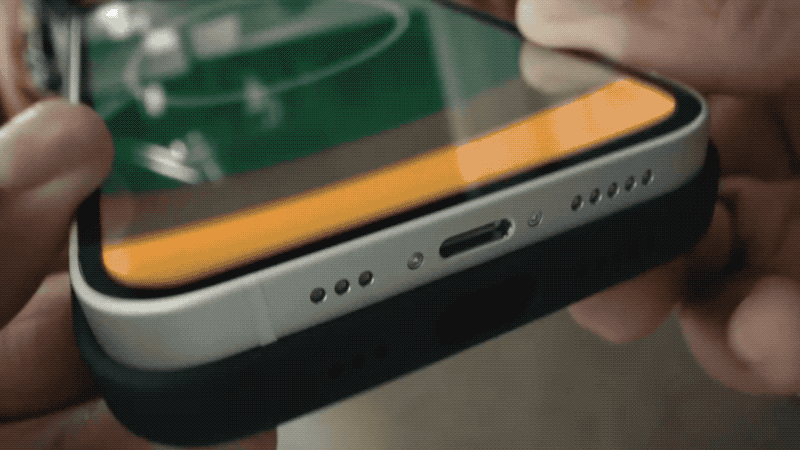 ▲ MagSafe doesn't just charge, it's magnetic
After being slow to switch from Lightning to USB-C, especially with the iPad Pro, iPad Air, MacBook and others all switching to USB-C, the iPhone is clearly trying to take one step forward and make the most of the Lightning connector.
At this stage, the A chip for mobile devices, as well as the M chip for productivity direction, are self-developed by Apple, which has reached a new level of control over the hardware.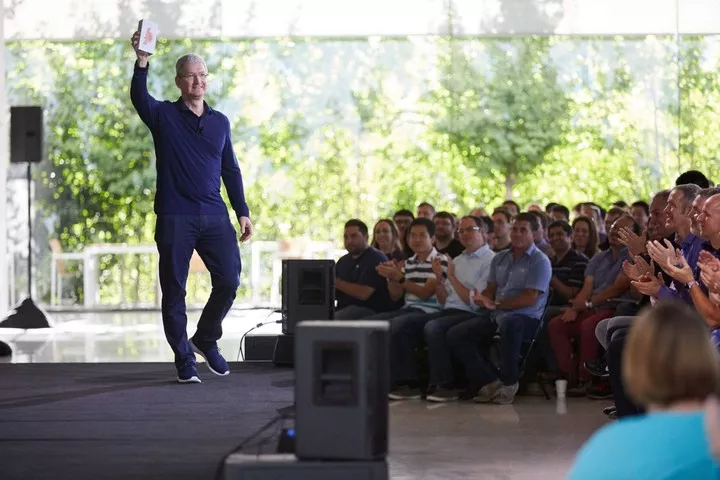 ▲ In July 2016, Tim Cook announced at a staff meeting that Apple had just sold its billionth iPhone Image from: clutofmac
As with the possible restrictions on USB-C ports and cables in macOS Ventura, when the Lightning era is over, USB-C with its universal shape will still be able to carry the flag of the MFi certification system.
Unlike the physical form limitations of Lightning, the USB-C certification system is just a few lines of code, and the code can even be written into the chip to achieve chip-level certification.