Squid game will officially return to Netflix in the second season. According to Director Huang Donghe, the second season will see the return of Cheng Qixun and the mysterious front man. The note also points out that "the card player may come back," and we will also introduce the "one, two, three wooden men" prop Yingji's boyfriend Zheshu (these two roles are derived from Korean textbook illustrations).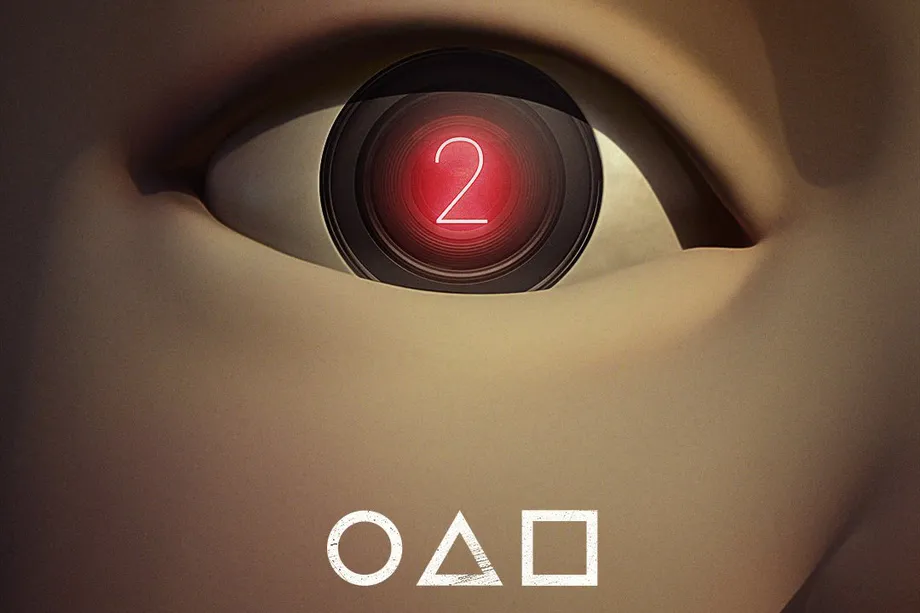 "It took 12 years to bring the first season of squid game to reality last year. It took 12 days to become the most popular Netflix series ever," Huang wrote. "As a screenwriter, director and producer, let me make a great voice to fans all over the world. Thank you for watching and loving our program... Join us again to welcome a new season."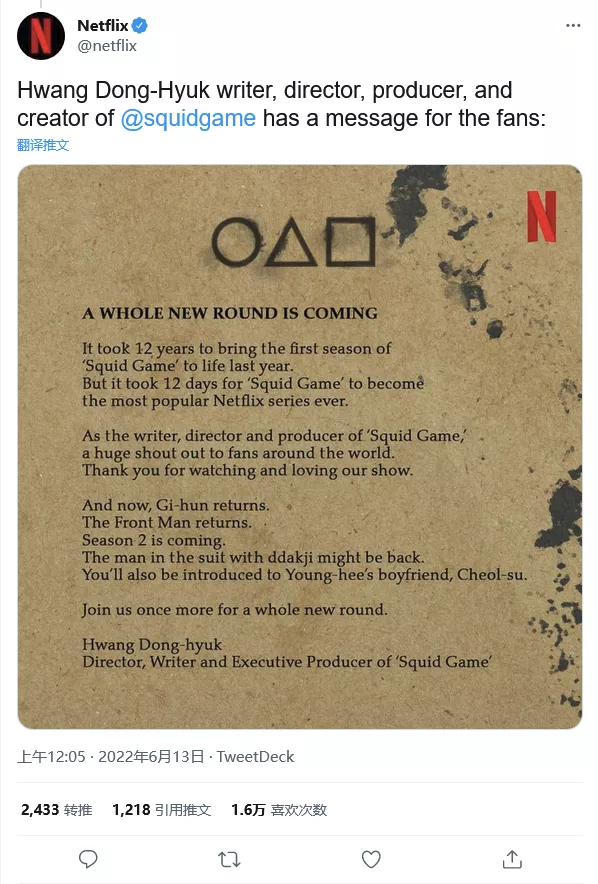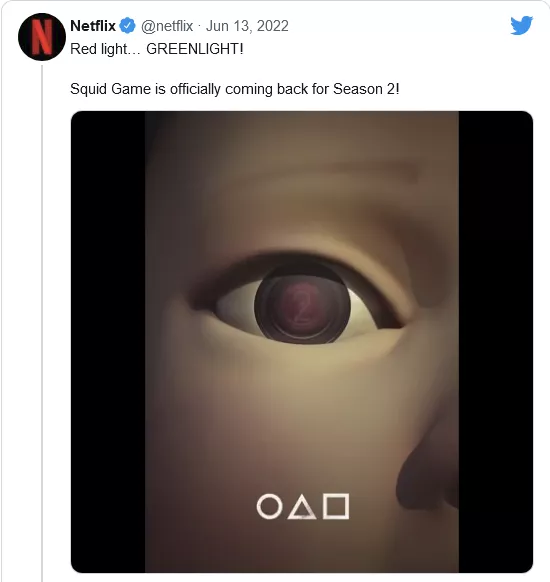 The situation of Netflix has changed a lot since the first appearance of the show, but the renewal of the annual show is still confirmed. Although squid game is very popular around the world, Netflix reported its first user decline in 10 years in April. Soon afterwards, there were layoffs, and the production budget was almost completely tightened. Netflix also focused on starting to restrict password sharing and told employees that it would launch ad supported streaming media by the end of this year.
"Squid game", a Korean drama, became the most popular series in the history of Netflix when it was launched. Last year, Huang Donghe said that he was in the "planning process" of the second season, while Ted salandos, the joint CEO of Netflix, said that "the squid game universe has just begun". In other words, we all know that the second season will come, but now it is officially announced.
It is not clear when the second season will debut -- or whether it has been completed. In an interview with vanity fair, Huang Donghe told the media that it is expected that the next season of squid game will be launched at the end of 2023 or 2024, and more evil games will be born. Therefore, if you want to see what kind of trouble Cheng Qixun is involved in next, you may need to wait a year or two.