In the past quarter century, the rapid rise of digital economy has not been restrained by tariffs like the trade of physical goods. But such an era may come to an abrupt end this week, because some countries threaten to break the international ban on digital tariffs and change the rules of the game in order to obtain more revenue from the global e-commerce market, which is estimated by the United Nations to be $26.7 trillion.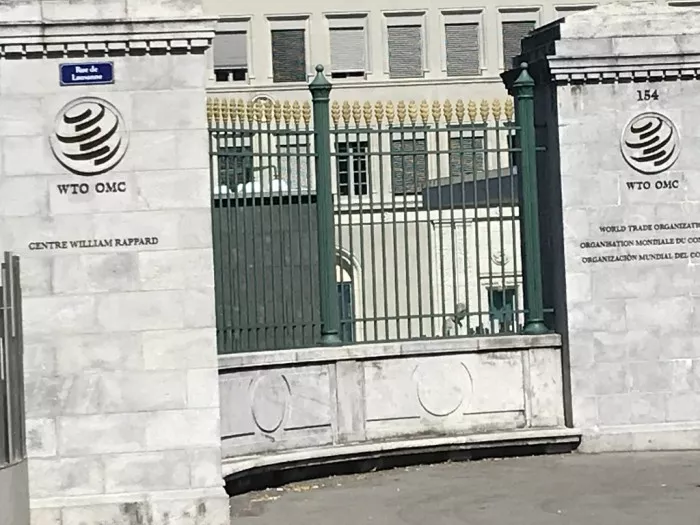 If governments of various countries fail to re approve the e-commerce tariff Moratorium of the world trade organization, a new regulatory mess may be opened, which will further improve consumers' cross-border use of Amazon shopping, watching movies in Netflix and listening to Apple The price of music and playing Sony Playstation games.
"If there is no decisive action in the next few days, trade diplomats may inadvertently destroy the Internet as we know it today," said John Denton, Secretary General of the International Chamber of Commerce, in an opinion article published in hill last week.
E-commerce tariff
The e-commerce agenda of the WTO can be traced back to 1998, when countries agreed to avoid taxing the fledgling digital trade market. WTO members regularly renew the ban at the biennial ministerial meeting; At the ministerial meeting in Geneva this week, they will consider whether to extend it again.
However, countries such as India and South Africa believe that the growth of the Internet proves that it is necessary to rethink whether the WTO's e-commerce tariff moratorium is in the economic interests of these countries. In 2020, they released a report saying that the ban prevented developing countries from obtaining tariff revenue from innovative technologies, such as 3D printing, big data analysis and artificial intelligence.
The Paris based OECD said that although digital tariffs can bring annual tariff revenue of US $280million to US $8.2 billion, they will also damage global growth by reducing economic output and productivity.
The International Monetary Fund has previously calculated that the division of the digital economy may eventually lead to a 6% reduction in global economic output in the next decade.
John Neuffer, CEO of the semiconductor industry association, said that if the tariff moratorium is abandoned, countries may compete to levy tariffs, exert unnecessary pressure on the battered global economy, and send a signal to the world that inflation is doomed.