Today's news, according to the phone arena, the new nothing phone 1 built by Carl Pei, co-founder of the former Yijia, has obtained TUV certification. The certification information shows that the machine supports 45W fast charging Phone arena issued a document saying that nothing phone 1 supports 45W fast charging, which means that super fast charging is no longer the patent of flagship mobile phones of brands such as Xiaomi, oppo, vivo, realm, Yijia and Motorola. Considering its price of about $500 (about 3300 yuan), this specification is impressive
Access: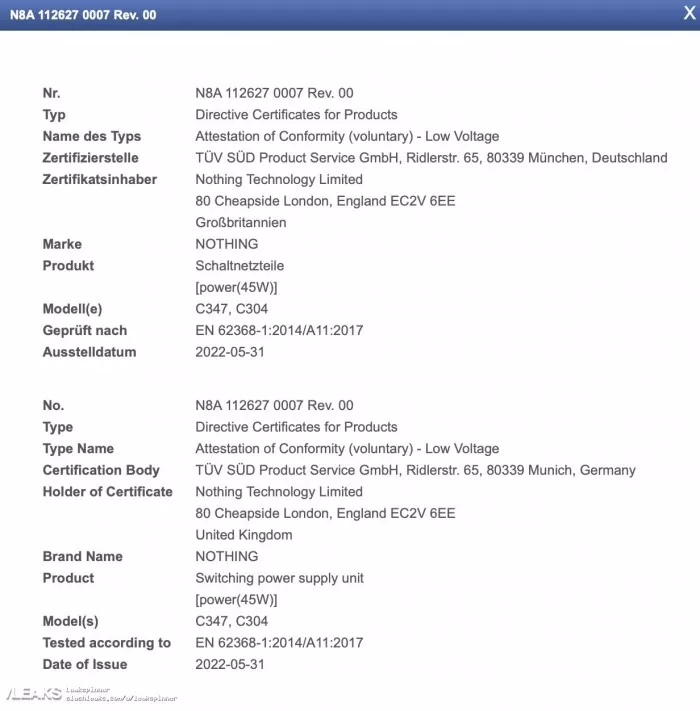 In addition, according to the exposed rendering map, *nothing phone 1 adopts the four side equal width design, * the screen is in the form of central hole digging, and adopts the straight screen scheme. The screen size is 6.55 inches, and the resolution is 1080 × 2400 with a refresh rate of 90hz.
In the core configuration, nothing phone 1 is equipped with Qualcomm snapdragon 7 series processor, with a battery capacity of 4500mAh, and is pre installed with nothing OS
Carl Pei said that nothing phone 1 will become iphone The machine is pre installed with nothing OS, a customized Android compact operating system, which retains the best features of Google Android and provides a smooth experience and personalized visual interface.
The aircraft will be released on July 12.