According to the news of @ China Earthquake Network, a magnitude 5.8 earthquake occurred in malkang City, Aba Prefecture, Sichuan at 0:03 a.m. on June 10. After that, many earthquakes occurred in Aba Prefecture. As of 6:00 a.m. on June 10, there were 10 earthquakes above magnitude 3.0, including 9 in malkang city and 1 in Hongyuan County, with the maximum magnitude of 6.0 .
Access: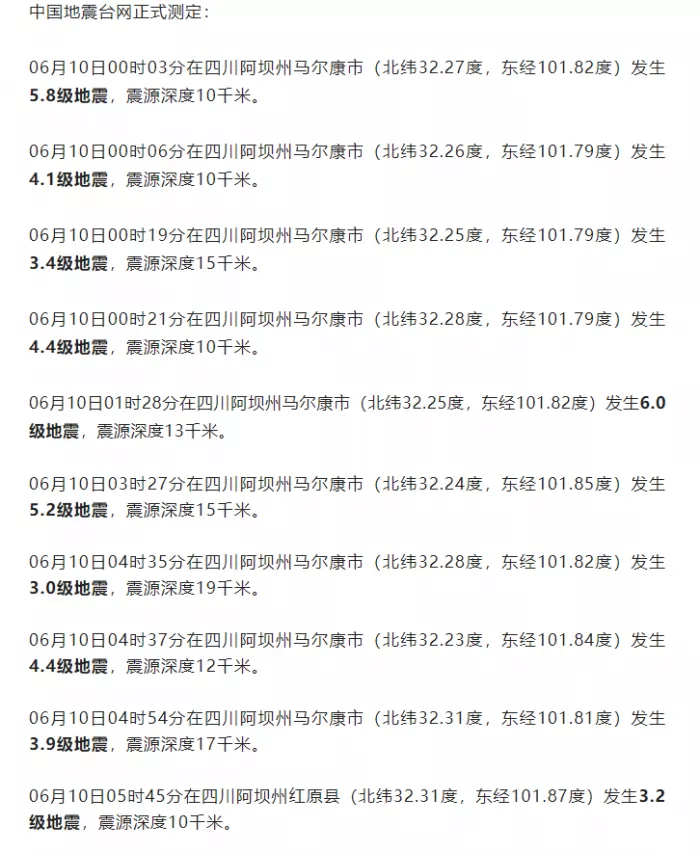 The earthquake was felt in a wide range. According to netizens' feedback, the earthquake caused a strong sense of earthquake at the epicenter. Aba Prefecture, Ganzi Prefecture, Mianyang City, Ya'an City, Meishan City, Leshan City, Chengdu City and other cities had an obvious sense of earthquake. There were lamp shaking and furniture displacement near the epicenter.
The density of people near the epicenter was not high. After the earthquake, most local people took refuge outdoors. The emergency management department sent a working group to Sichuan to carry out earthquake relief. Sichuan fire rescue team has rushed to the epicenter.
As for why the earthquake is so frequent, according to the central video report According to the experts, it is due to the earthquake swarm type earthquake "earthquake swarm type earthquake is the simultaneous occurrence or successive occurrence of earthquakes of similar size. It is generally stipulated that the magnitude difference between two earthquakes is less than 0.6, which is a swarm type earthquake."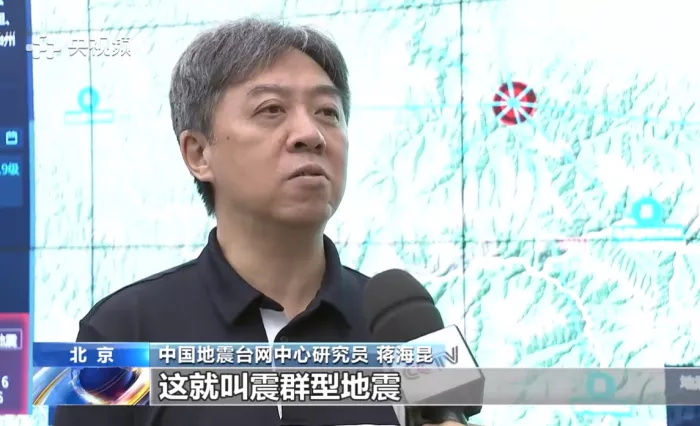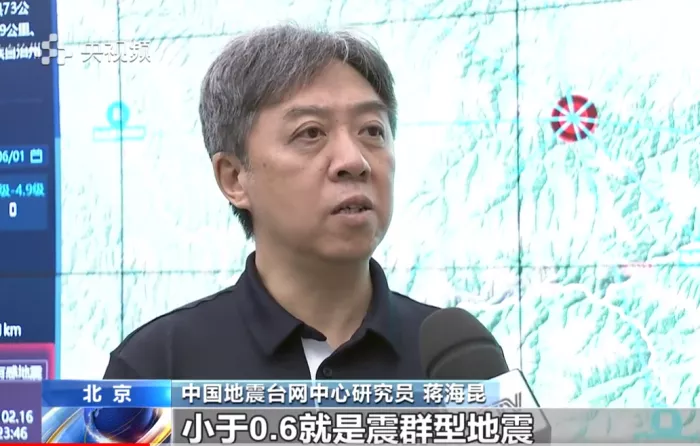 Although the population at the epicenter of the earthquake was not very dense, experts said that the aftershock activity was still relatively strong. "After a large earthquake, the whole is attenuated, but sometimes the attenuation is fast, sometimes the attenuation is slow."
It is worth noting that this swarm activity is not an aftershock of the M6.1 earthquake that occurred in Lushan, Sichuan on June 1, and does not constitute a correlation.