According to foreign media reports, according to the latest data of auto forecast solutions (hereinafter referred to as AFS), the global auto market has reduced production by about 2230400 vehicles this year due to the shortage of chips as of June 12. AFS also predicts that the cumulative production reduction in the global auto market this year will climb to about 3.04 million.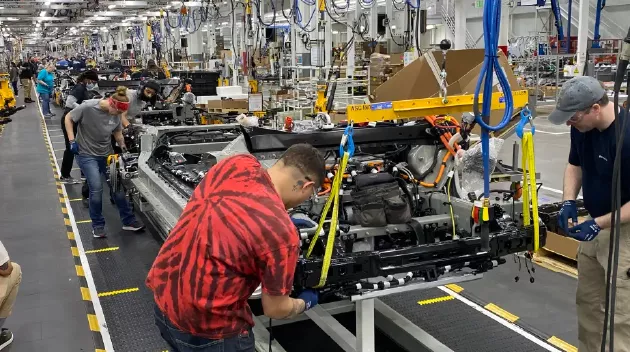 In terms of regions, China has so far reduced the production of 107300 vehicles due to lack of cores. On the whole, the scale of cumulative production reduction in China's automobile market is not large, and the growth rate of production reduction is slow; Europe and North America are still the two largest regions in the world in terms of cumulative production reduction due to lack of cores, and the production reduction this year is expected to exceed one million.
Sam fiorani, vice president of AFS in charge of global automobile forecast, said that the new forecast data provided this time included the revised production reduction in Europe. AFS reduced the production reduction in Europe by about 500 to 794100 compared with the previous one.
Only last week, global automobile manufacturers reduced production by about 234200 vehicles due to lack of cores. The sharp reduction mainly came from North America. AFS estimated that the production of 205200 vehicles in North America was reduced due to lack of cores last week; In South America, the production was reduced by 25200; The production reduction in other parts of Asia was 4200 units. China, the Middle East and Africa did not further cut production due to lack of cores.
Although the automotive industry is hopeful about the chip supply forecast, automobile manufacturers still give priority to their existing chips for high-end, high profit models rather than entry-level vehicles. Volkswagen Group and other auto companies estimate that the chip crisis will begin to ease in the second half of 2022. A spokesman for Volkswagen Group said that the company has also obtained stable supply, but he stressed that there is still great uncertainty in the coming months.