For users who pursue a simple desktop experience, they may hide or turn off all the very useful functions on the taskbar (such as Xiaobian) as soon as they get the windows 10 device But if you want to re embed the search box in a more one size fits all windows 11 taskbar, techdows has just shared a unique trick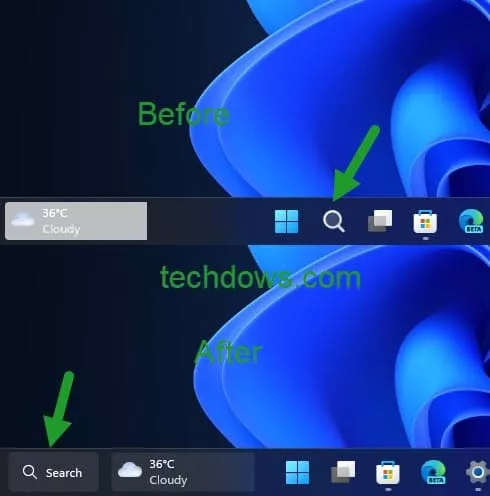 (from: techdows)
Although Microsoft hasn't officially announced it yet, windows 11, now you can try to perform the following operations in the build 25136 preview compiled version:**
(1) Download vivetool from GitHub;

(2) Extract it to the specified file path;

(4) Use the CD command to go to the vivetool path;

(5) Execute the command vivetool addconfig 37010913 2;

(6) Open the task manager and restart the explorer Exe file explorer process.

If you do not immediately see the search box on the windows 11 taskbar, try restarting your computer.
However, as of press time, techdows editors failed to see the recent search history when hovering over the search box.
Of course, users who are not used to this can still click the "start" menu (or use winkey) to perform search.
To close the taskbar search box, refer to the following steps:
(1) Right click the taskbar;

(2) Select taskbar settings;

(3) Go to personalization → taskbar item;

(4) Switch to enable / disable the search box.

If you want to restore the default settings of windows 11 (disable / remove the search box on the taskbar), run vivetool:
(1) Go to vivetool file path;

(2) Open CMD command prompt as administrator;

(3) Copy and paste the vivetool delconfig 37010913 2 command;

(4) Confirm execution.
[note] after pressing enter, if the modification fails to take effect immediately, please try restarting the computer.
In addition, because vivotool is a third-party tool software, please bear the relevant risks when using it.