*At the end of April, Xiaomi launched its first electronic water brand, with a price of 3999 yuan *, equipped with a 4K ultra clear large screen, which has the functions of remote control, timed switching on and off, portable USB flash disk playback, etc. Today, Zhang Feng, a partner of Xiaomi group, senior vice president, and President of the Department of household electronics and laptop, posted a photo of Xiaomi's electronic water brand appearing in the restaurant.
Access:
He wrote: " seeing that some restaurants and enterprise front desks have successively used millet water tags, everyone says they are beautiful. What do you think? **"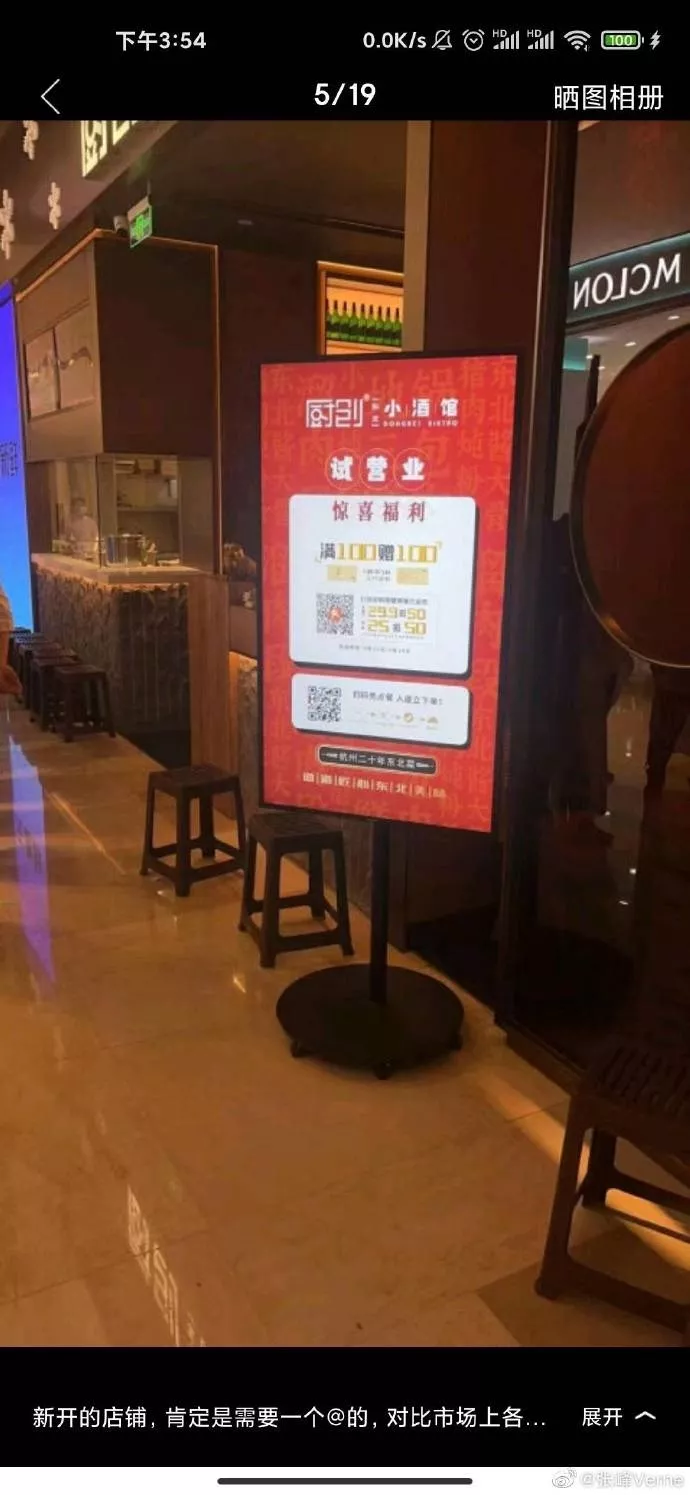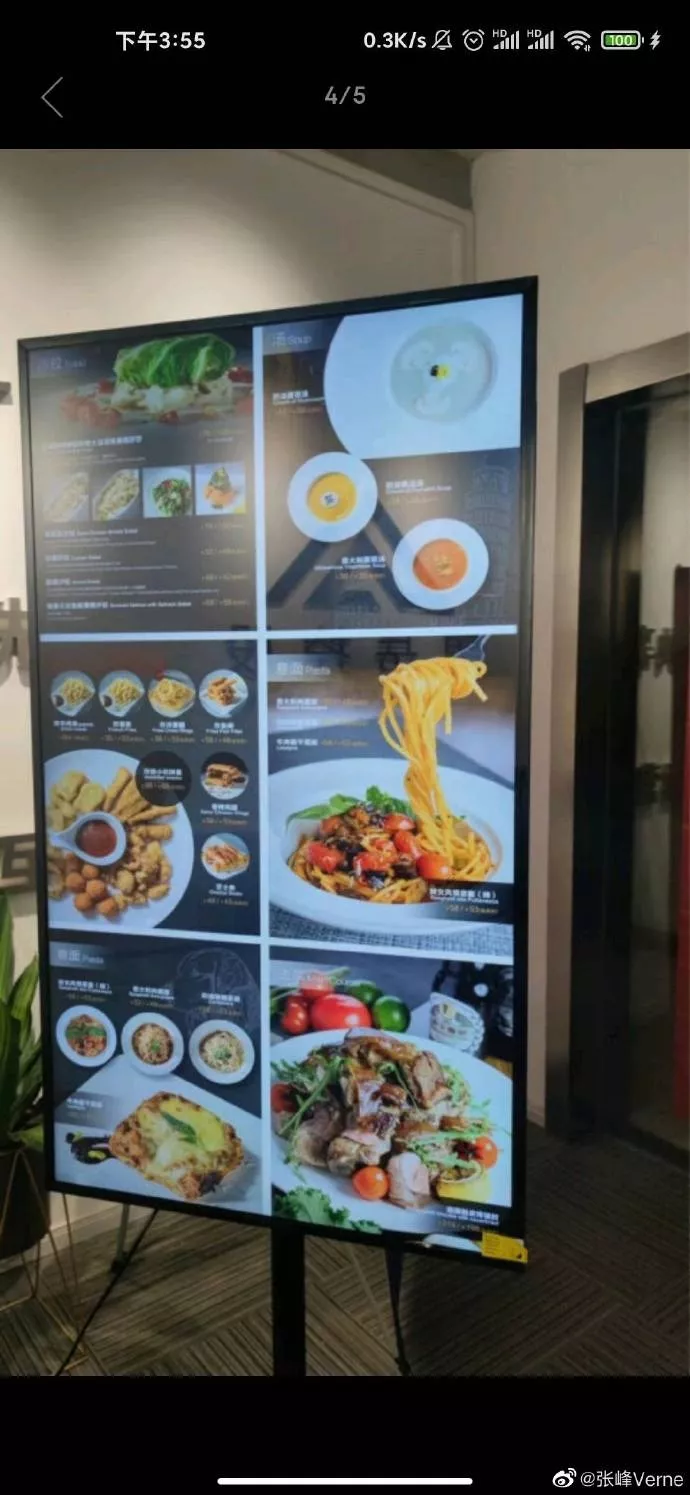 *It is reported that Xiaomi electronic water brand adopts a 55 inch 4K ultra clear large screen, 480nits high brightness, and supports 1billion color display *. It should be noted that this product currently supports 4K picture display, but does not support 4K video playback.
This electronic water brand also supports program presets in different time periods, automatic seamless switching on time, and customized on-off time .
It can not only display pictures, but also produce sound. It has two 10W high-power full frequency sound units built in, with full treble and thick bass.
It is understood that Xiaomi electronic water brand adopts an ultra-thin metal body, supports vertical and wall mounted installation, and supports three gear adjustment to meet different angles. In addition, the disc base has built-in power line hidden port, foot brake and 360 ° universal wheel, which is convenient to use.