The US inflation data released on Friday was shocking, and the related impact continued to reverberate in global risky assets. Bitcoin fell to its lowest level in about 18 months in Asian trading on Monday. The world's largest cryptocurrency once fell 9% to below $25000, the lowest level since december2020. Other cryptocurrencies also fell as broader selling pressures continued.
Access: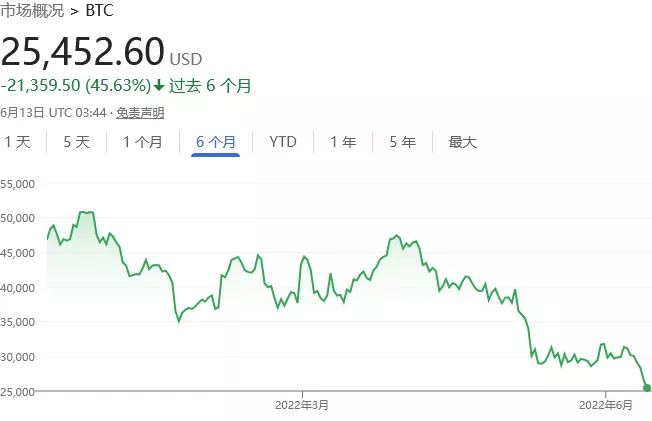 After the data showed on Friday, US inflation jumped to a 40 year high in May, and traders increased their bets that the Federal Reserve would tighten policy more actively. Risky assets, including cryptocurrencies and stocks, were sold off.
Joanna ossing, a senior reporter in charge of writing cryptocurrency in foreign media, pointed out that cryptocurrency now looks bad. Cryptocurrency was already struggling in the Fed's interest rate hike and the selling of risky assets. The hot inflation data in the United States will only worsen. Bitcoin is now down for the seventh consecutive day, and has broken through the recent downward range.
In the current market, the 200 week moving average is about $22300, and even the peak in 2017 is $19511.