Recently, the news that Coca Cola began to sell herbal tea triggered a heated debate. Coca Cola tmall flagship store quietly launched a herbal tea product called "Prunella vulgaris". According to China Securities News, Coca Cola introduced the herbal tea product "Prunella vulgaris" as follows: herbal formula · traditional herbal tea; No additional artificial flavors and colors are added. Coca Cola introduced the herbal tea brand "Health workshop" from Hong Kong to the mainland market for the first time.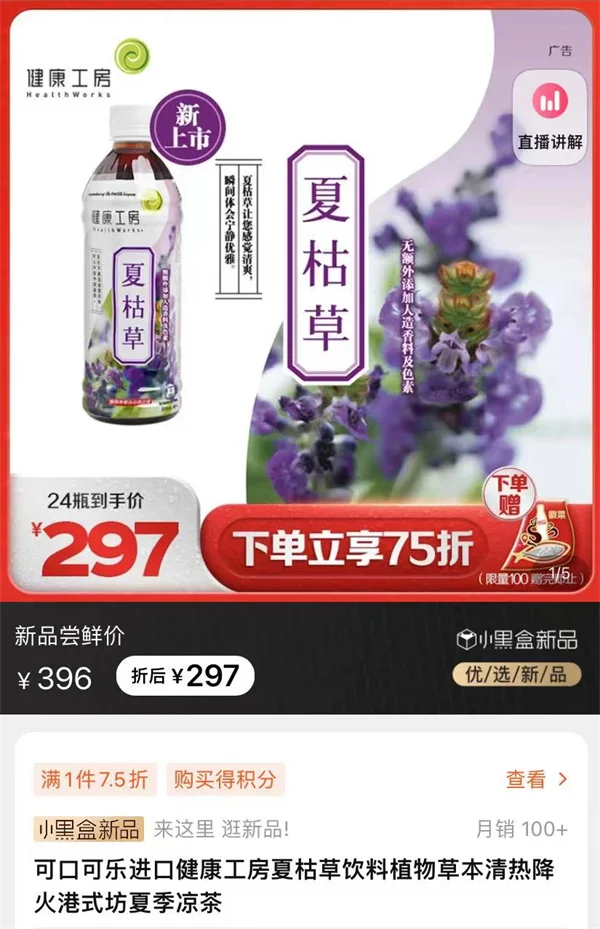 According to the data of Coca Cola flagship store, the sales volume of this product is only 100+ pieces, and few consumer comments have been received. In addition, several consumers suggested that the unit price of the herbal tea was too high. After 24 bottles of herbal tea were discounted, the price was 297 yuan, and the unit price was about 12.4 yuan. The price far exceeds that of Wanglaoji, the leading herbal tea producer in China, with the same specification, reaching 2.7 times.
Some netizens said: "the name is a bit scary." the price is cool. There is nothing wrong with this herbal tea. ".
According to the analysis of the prospective industry research institute, from the perspective of the market scale of the herbal tea industry, China's herbal tea industry has entered a mature stage of slow development. From 2011 to 2015, the market scale of China's herbal tea industry continued to maintain a double-digit expansion rate, with an average annual compound growth rate of 12.34%; After 2016, the growth rate of market scale dropped to single digits. In 2017, the market scale of China's herbal tea industry was about 57.8 billion yuan, an increase of 9.1% over last year. In the future, as the penetration rate in key areas continues to saturate, and various herbal tea brands cancel the product low price strategy, it is expected that the market scale will continue to maintain a low-speed expansion state.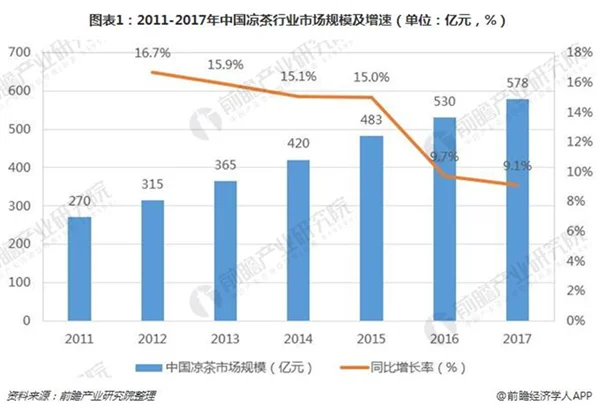 For more research and analysis of this industry, please refer to the analysis report on the market prospect forecast and investment strategic planning of China's new tea industry from 2022 to 2027 by the prospective industry research institute. At the same time, the prospective industry research institute also provides solutions such as industrial big data, industrial research, policy research, industrial chain consulting, industrial map, industrial planning, park planning, industrial investment attraction, IPO fund-raising feasibility study, IPO business and technology writing, IPO working paper consulting, etc.