After microSD memory card and USB flash drive with integrated fingerprint identification, storage product manufacturer KINGMAX has now brought its first cryptocurrency Hard Wallet (also known as cold wallet), which is as light and portable as credit card, secscript card x1**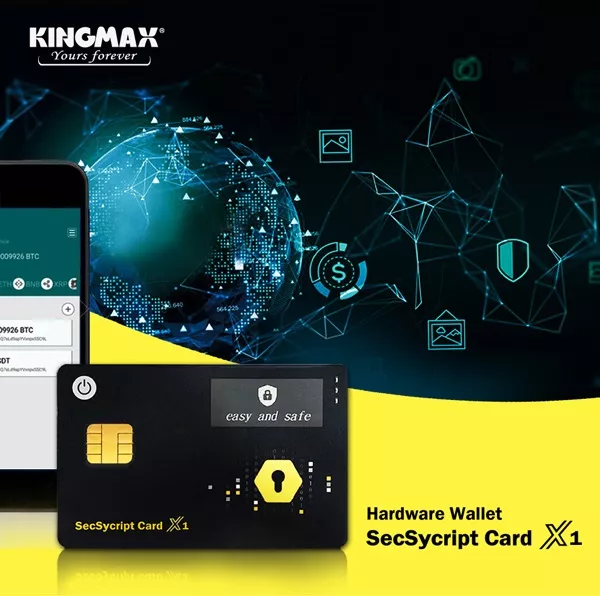 Obviously, KINGMAX's move is to meet the needs of the fast-growing blockchain market, which puts forward stricter requirements for security.
It can be seen that secscript card X1 has built-in CC eal 6+ authentication chip that supports Bluetooth 5.0 transmission and is the industry-leading. It can better protect its encrypted assets by providing highly secure hardware private keys for cryptocurrency holders.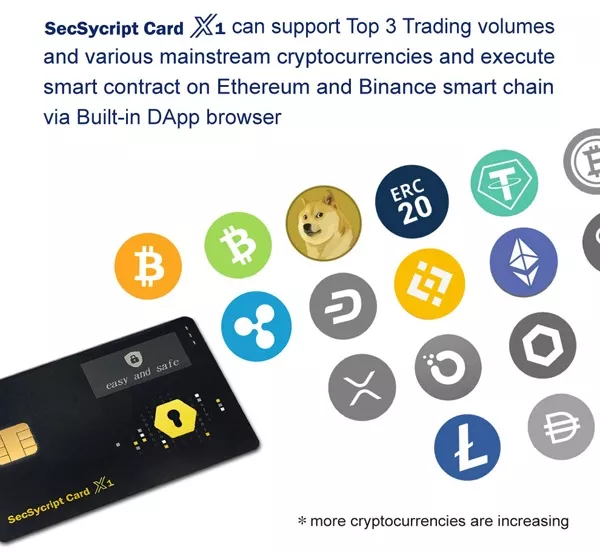 In addition, the offline storage capability of cold wallet means that it is applicable to enterprise or personal applications in different environments, such as the electronic signature of smart contracts (designed to ensure the security of assets and data in blockchain applications).
Through the supporting smart machine app, secscript card X1 can be used for almost all mainstream cryptocurrencies, including BTC, ETH, BNB, tether, XRP, dogecoin, LTC, erc20, etc., and will continue to expand in the future.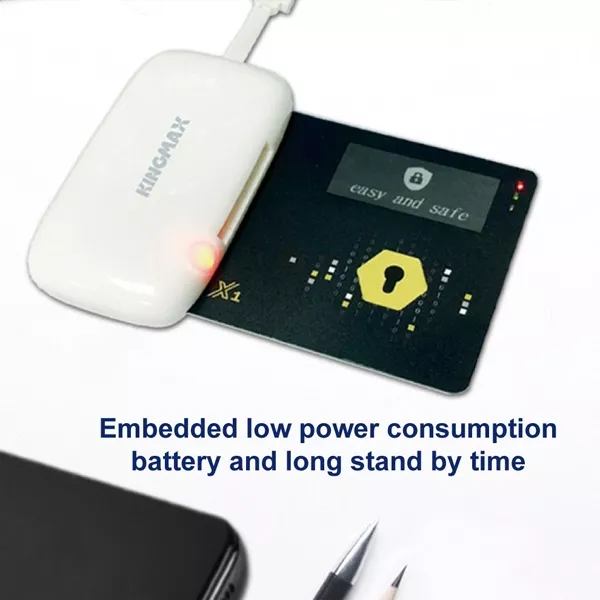 At the same time, in order to adapt to the increasingly popular blockchain smart contracts and NFT transactions, the app also has an embedded decentralized browser.
The card can be linked with other dapps developed by Eth and binance platforms (such as NFT / DFI trading websites) and a wide range of smart contracts can be signed.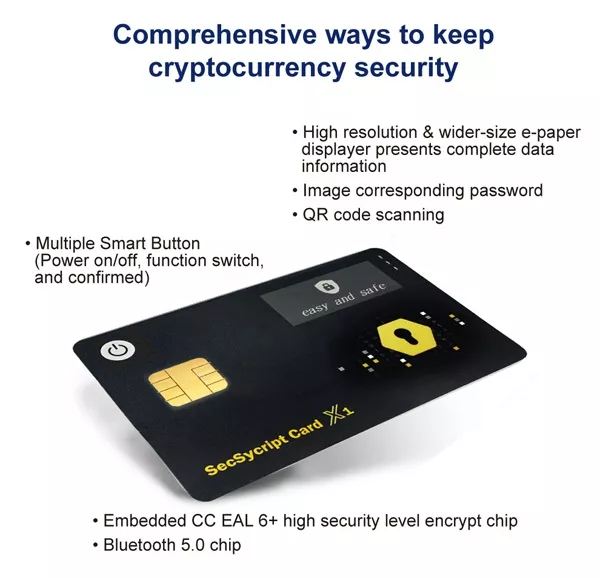 It is worth mentioning that the secscript card X1 has a built-in ultra-thin lithium battery, which can open and close the device through the "intelligent multi-function button", and the electronic screen can fully display the QR code and other details of a given transaction account.
Although it is equipped with a special USB charger, its daily standby time is about 2-3 weeks (depending on the frequency of use), so the official recommends that the battery be recharged every half a month.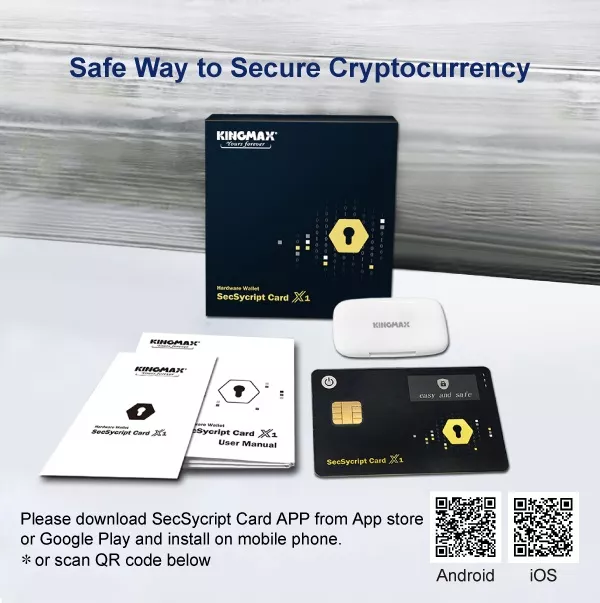 The following are the main specifications of secscript card X1:
● Bluetooth version: ble 5.0 (encrypted communication)

● safety features: built-in CC eal6+ certification scheme

● supplementary support: bip32, bip39 and bip44 (layered deterministic wallet)

● token compatibility: BTC, ETH, BNB, omni usdt, XRP, Doge, LTC, erc20, and more.

● screen parameters: 1.43 inch @ 30K pixel ePaper electronic paper

● battery capacity: 30 Mah

● card size: 85.60 × fifty-three point nine eight × 0.9 mm

● operating temperature: 0~50 ℃

● warranty period: 1 year

● packing list: secscript card X1 body, charging box and instructions.